Workamping is Your Passport to Alaska This Summer
Posted by

120632

on 02/06/2021
Much to the dismay of many RVers, the COVID-19 pandemic has put a kibosh on RV travel through Canada to Alaska for fun.
But, for those dreaming to spend summer 2021 in The Last Frontier - you can still make it happen by taking a Workamping job!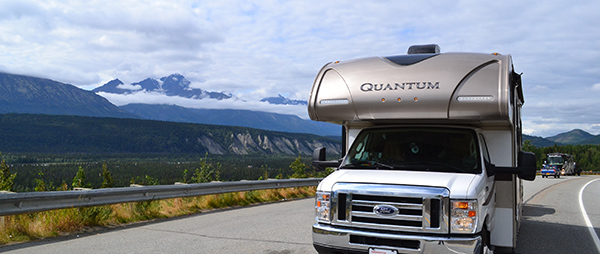 You can utilize the membership tools of Workamper News to find a Workcamper job in Alaska. There are volunteer and paid opportunities with a variety of entities, but most are in the outdoor hospitality industry.
Spend the summer outside or inside Denali National Park as camp hosts. Volunteer in one of the state parks. Work a few hours in a retail store and then spend the rest of the week fishing in the best salmon-filled rivers.
Getting the job will be the easy part - feeling comfortable traveling there maybe not so much! To help with that part too, we've compiled some resources below.
We can say from experience (as two of our team members RV'd to AK in 2019), going across the borders was not as scary as some made it out to be. Don't let these kinds of details hold you back from fulfilling your travel bucket list!
Be sure to have a letter from your employer laying out dates, etc. to have with your other documentation for crossing the border.
---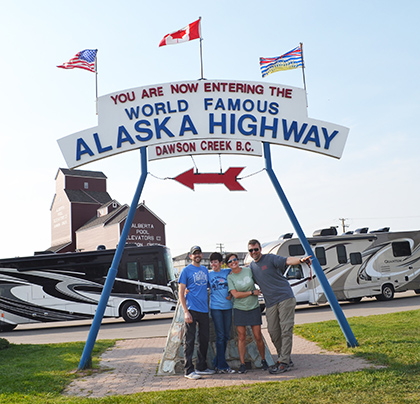 We do not have any direct connections to the border agencies that operate the borders between the lower 48, Canada, and Alaska, but here is what we've found and some resources for you to follow, as regulations may change as the days go by -
1. From the Gov't of Canada website:
Transit between Alaska and the rest of the United States
You may travel through Canada to Alaska by land for non-discretionary (non-optional) reasons, but there are strict entry conditions.
You will need to have proof your entry into Canada is not optional, such as:
proof of residence or employment in Alaska if going north
proof of residence or employment in the lower 48 states if going south
Before re-entering the U.S. you must report to the nearest Canada Border Services Agency port of entry to confirm your exit from Canada.
2. Also track for updated notices on this US Dept of State site.
3. And here's an info page from the US Embassy we found via the site above.
4. Which then lead to this page from the Govt of Canada.
5. If you're on Facebook, here are two groups/pages to join or follow -

September 6, 2023
Frequently Asked Questions about Workamping.
Whether you're...
Read more


Making a First Impression as a Workamper
March 16, 2015

July 13, 2014
Tom and I are now three weeks into our fulltime RV life and it is great...
Read more