Featured Employer Wading Pines Resort
Posted by

120632

on 12/17/2019
Introducing our newest Featured Employer - Wading Pines Resort!
Wading Pines Resort, located in New Jersey, has created an informational web page for you to perurse to learn more about the opportunities they provide.
From their page: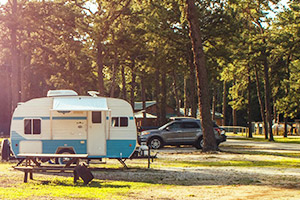 Located in the heart of the Pine Barrens in Chatsworth, NJ, Wading Pines is situated on 55 acres of lush pine forest bordering the Wading River. A seasonal park that hosts over 100 Seasonal sites and 200 weekend sites.
Jobs Available:
Maintenance Crew Member
Landscaping Crew Member
Office Manager
Office Agent
Housekeeping Crew Member
Canoe Livery Driver
Recreation Leader
10 per hour for all hours worked. RV site with electric included. The site will be full hookup, but the employee has their choice of FHU or W/E with honeywagon. End of season bonus $400 per site upon completion of season.
Learn more on their Featured Employer page here!

November 11, 2022
Receive 6 Bonus Months When You Join - Renew - Upgrade Your Membership...
Read more


Delaware North Yellowstone General Stores Summer 2023
February 15, 2022

July 13, 2014
During the 7 years we Workamped, Workamper News was our Bible. We were...
Read more