Volunteer Opportunities
California. Resident Volunteer/Caretaker, Sikes Adobe Historic Farmstead in the San Dieguito River Park JPA, Escondido, California. Must have your personally owned trailer or 5th wheeler, which will serve as your on-site residence. In exchange for a gated groundskeeper site, monthly water, electric, and sewer the caretaker would perform 20 hours of work per week. The schedule would be flexible but would include some weekends. The duties would include: area security, general maintenance, helping with events at the site, and interaction with park staff and patrons. For more information and required qualifications contact Leana Bulay: [email protected] 760-716-1214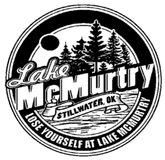 Oklahoma. Lake McMurtry located in Stillwater, Oklahoma, and managed by Lake McMurtry Friends a 501(c)3 nonprofit organization, is a natural resource and recreation area. We offer camping, mountain biking, hiking, fishing, disc golfing, swimming, and much more. We are looking for a fun energetic couple or single that will help 20 hours a week with evening and weekend duties and address after-hours questions or concerns. This job is part-time in exchange for a FHU site. We are looking for a seasonal commitment at minimum but prefer year-round. Please email resumes to: [email protected] or call Jill at: 405-747-8085 if interested. www.lakemcmurtry.org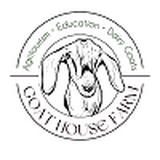 Florida: Goat House Farm, a 501(c)3 organization, has volunteer positions available. Situated in a rural area of Tallahassee on Lake Talquin, surrounded by beautiful forests, hiking trails and gorgeous sunsets! 20hr/week shifts include general farm chores and projects, turning units at checkout, cleaning common areas, and greeting guests. No experience necessary, but a good attitude and love of animals and farm life is required. Electricity, water, laundry, goat yoga, milk, cheese, eggs, and a share of the harvest (when growing) included! No sewer available – perfect opportunity for composting toilets, or tote to our onsite septic. Gray water at site. More info at: goathousefarm.com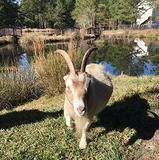 North Carolina. Safe Harbor Farm needs awesome Workampers to help with their 1-acre dog park and 2 miles of nature trails. Landscaping tasks of all kinds are planned. Super-quiet, very pretty, 61-acre locale (2 RV sites) in a one-light North Carolina town next to the Croatan Forest, 30 minutes from the ocean. 30-amp, pet-friendly, E/W/S sites with free laundry. BYO WiFi. See pictures and learn about our organization & volunteer-driven mission at www.safeharborfarm.orgn and www.givesmiles.us  252-422-0943.

Detailed information on many aspects of the Workamping and RVing...
Read more
I love Workampers. They all have a great story to tell and the majority...
Read more