RVer's Guide to Dump Stations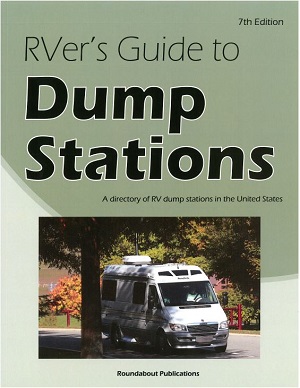 A comprehensive directory of RV dump stations across the United States. It isn't something every RVer enjoys doing, but it is something that must be done. Eventually your RV's holding tanks must be emptied and finding a dump station can be difficult.
This guide makes it easy to find public dump stations. Nearly 2,000 locations across the United States are listed and include places like truck stops and travel centers, city and county parks, gas stations, rest areas and more. Dump stations easily accessed from Interstate highways are listed by exit or mile marker number, making it easy to find one as you travel.
Those in other locations are listed alphabetically by city or town. A perfect companion for boondockers and a valuable resource for all RVers.
Seventh Edition. Paperback. 170 pages. From Roundabout Publications.

Frequently Asked Questions about Workamping.
Whether you're...
Read more


Learn how to get the most out of your membership with this in-depth...
Read more

We've found all of our favorite gigs through Workamper News, but...
Read more