Yellowstone General Stores - January Jobinar
Monday, January 16 2017 - 12:00 pm
Guest:
Delaware North at Yellowstone HR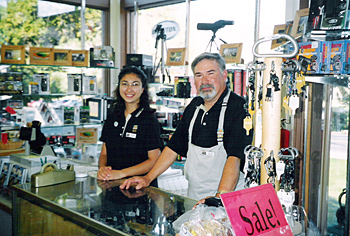 Special Job-Fair-Style Event! Learn everything you need to know about Workamping in Yellowstone General Stores next summer during this Jobinar (webinar) with Delaware North at Yellowstone. This unique, live event is not to be missed. A big first step in the process of learning if this opportunity is right for your future!
Presented by Delaware North at Yellowstone. Live the Adventure! Join this enthusiastic staff and make life-long friends while enjoying first-hand the amazing wonders of living in Yellowstone National Park. Positions go from May/June through August/September. Full hookup RV sites and employee meals available. For details, check out their Featured Employer Page at Workamper.com/yellowstone
Join us live to ask any questions you may have!
10 a.m. PT/  11 a.m. MT/  12 p.m. CT/  1 p.m. ET
To register or to learn more about this event:

Join us as we discuss the topic of going RVing/Workamping with your...
Read more
As a former business owner, I know how quick people are to complain,...
Read more