Express Sugar Beet Harvest Jobinar
Wednesday, February 15 2017 - 11:00 am
Guest:
Express Employment Professionals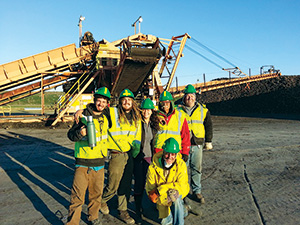 Special Job-Fair-Style Event! Learn everything you need to know about Workamping the sugar beet harvest next fall during this Jobinar (webinar) with Express Employment Professionals. This unique, live event is not to be missed. A big first step in the process of learning if this opportunity is right for your future!
Presented by Express Employment Professionals hiring for Sidney Sugars Inc. and American Crystal Sugar Co. Be part of an "Unbeetable" Experience! Work the fall harvest at the beet receiving stations - not in the fields. Camping fees paid! No experience necessary. These light industrial positions allow you to earn UP TO $2,500 in 2 weeks! Receiving stations are in eastern North Dakota and western Minnesota or western North Dakota and eastern Montana.
Join us live to ask any questions you may have!
9 a.m. PT/  10 a.m. MT/  11 a.m. CT/  12 p.m. ET
Can't attend live? No worries! Please register anyway.  We will record the webinar and the system will send you an email with a link to the recording that you can watch at your convenience.
To register or to learn more about this event:

Introducing the National RV Training Academy
I am Workamping in Yellowstone National Park for 3 months with Delaware...
Read more