Yellowstone: Workamping at America's 1st National Park
Posted by

214397

on 01/16/2017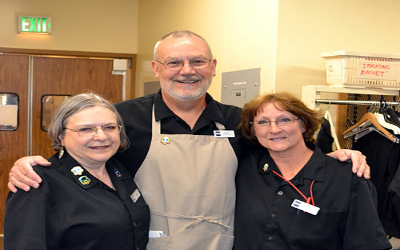 Today we hosted a Jobinar with Eilis from Delaware North about the fantastic Workamping opportunities they have available for seasonal workers at Yellowstone National Park.
Yellowstone: Workamping at America's 1st National Park
No matter where you work for Delaware North in Yellowstone,
you can find the adventure of a lifetime!
Join fellow Workampers, for an exciting, fun-filled summer in and around the oldest and most dynamic national park - Yellowstone National Park!
With over 100 positions available for the upcoming season you're sure to find something you'll enjoy!
Click HERE to watch the jobinar and find your nest adventure!
If you are interested in a position with Delaware North at Yellowstone, a completed application is required. Please visit our website www.yellowstonehr.com where you can complete the application online. Additional documentation, such as resumes, reference letters etc. are accepted and should be emailed to [email protected]

November 11, 2022
Receive 6 Bonus Months When You Join - Renew - Upgrade Your Membership...
Read more


Express Employment Hiring for Digi-Key Jobinar
May 8, 2022
January 13, 2020
Thank you for all the information and resources you provide. My husband...
Read more