Woman's Guide to Solo RVing, The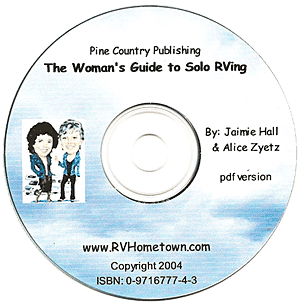 Designed for women who are either planning to go on the road, or have already taken the plunge. This PDF book provides answers to ALL their questions. From the basics of "Can I go it alone?" and "How do I deal with loneliness?" to the specifics of "How do I drive alone?" and "What do I need to know about maintaining complicated RV systems?" the information is easy to understand.
Well-organized, encouraging and honest. CD comes in plastic case.
Available only on CD (not audio). Written by Jaimie Hall-Bruzenak and Alice Zyetz
I am Workamping in Yellowstone National Park for 3 months with Delaware...
Read more