The Unbeetable Experience- March Jobinar
Wednesday, March 21 2018 - 11:00 am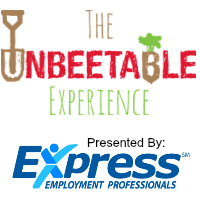 Special Job-Fair-Style Event! Learn everything you need to know about Workamping the Sugar Beet Harvest! This unique, live event is not to be missed. A big first step in the process of learning if this opportunity is right for your future!
Presented by the Express Employment team, come find out how you can join the team of Workampers at this year's harvest! Attend live to get all the details you need to join the team and ask your questions live!
9 a.m. PT/ 10 a.m. MT/ 11 a.m. CT/ 12 p.m. ET
To register or to learn more about this event:

Join us as we discuss the topic of going RVing/Workamping with your...
Read more

Tom and I are now three weeks into our fulltime RV life and it is great...
Read more